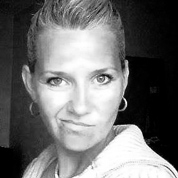 My Coaching Agreement with you is as follows:
Your investment is $100,000 USD+.
100+hours (approximately one year)
Full payment must be received prior to our first coaching session.
There is also a 6 months option:
52 hours for a total of 6 consecutive months.
$60,000 USD must be received prior to our first coaching session.
ALL COMPENSATION IS PAID PRIOR TO THE FIRST COACHING SESSION AND IS NON-REFUNDABLE. I am ABSOLUTE about this. IF YOU CHOOSE TO QUIT FOR ANY REASON, ALL COMPENSATION WILL GO DIRECTLY TO HOPE FOR WILDLIFE OR A CHARITY OF MY CHOICE.
I work with clients from one to three years. All coaching is done one of two ways:
Face to face on location of my choosing near Vancouver, BC, CANADA;
Face Time or Skype. Coaching is one on one or with couples.
I work with those whose word is more powerful than any contract or document. My coaching is definitely not for the faint of heart.
I am in love with the experience of being with another person in the space of created trust, commitment, and vision. I am amazed at what gets generated when two or three people sit together, speak, and listen from a space of safety and candor. There is nothing quite like deliberate creation. I absolutely love what I do and I love whom I do it with. I only work by referrals or invitations. However, I have met some formidable people through life's serendipitous moments whom I have had the privilege of coaching.
I will show you how to tap into your Infinite Intelligence and leverage the power that creates worlds which is the same power that created you and me. There is a journey between where you are and where you want to be. It is NOT a work journey. The only way to close the gap is to understand the relationship between you and your eternal being.
Who are my clients? THE ONE I'M WITH! I have no content. I have no criteria. I have no system. I have no list of "7 secret steps." YOU are my program. It is all in your speaking.
This is a custom tailored agreement unique to you and only you. I offer you a Profound Experience that only the Brave dare to explore. That is why there are only a few on the Leading Edge of Deliberate Creation.
You speak. I listen. We Co-Create a Profound experience. You Spark then your life Ignites.
If you would like to work together, please e-mail me: nicky@masterscoachingstudio.com